Decorating Style: Classic Casino Inspiration
A look that speaks of elegance and sophistication, but is startlingly easy to accomplish. Casinos have always been known for their extravagance and sophistication, but this doesn't mean that you can't recreate their looks in your own living spaces. Here are some tips for bringing the elegance of casinos into your home.
Start with the color palette
When it comes to picking out the colors for your home, it can be a rather difficult task. Luckily, we can look towards beautifully decorated casino gaming halls for more inspiration. The most common color palette in gaming halls is maroon, black, and gold. These are colors that reflect not just the playing cards that have become a staple of casinos, but also the glitz and glamour they have become known for. You can work with these colors in the space that you want to recreate the casino feel in, focusing on securing maroon and gold items, while using black sparingly.
Mark McCauley, author of Color Therapy at Home: Real Life Solutions for Adding Color to Your Life says that one of the easiest ways to make colors in the room pop is by adding just a few key pieces in black to the room. "The black clarifies all the rest of the colors in the room," he says.
Follow through with a fun carpet
Another staple of most casinos is the fun carpet that sprawls across the gaming hall. As Intercasino explains in a blog post, "Live casinos usually have a festive and pretty active atmosphere. This usually keeps the gamblers and the people inside awake." While this is often accomplished by the flashing lights of slot machines and the chatter of lively gamblers, the carpet also serves to break through the quiet elegance of the decor and remind patrons that it's still a place for fun. You can use a similar idea in your own living space, using the informal, fun, laid-back carpet as a contrast against the more formal furniture.
Finish with the Furniture
When it comes to furnishing your living space, you could now go both ways. Many old casinos still use more classic furniture, but recently we've also seen some go down a more modern route, using armchairs and couches in their gaming halls to give a more relaxed feel to their patrons.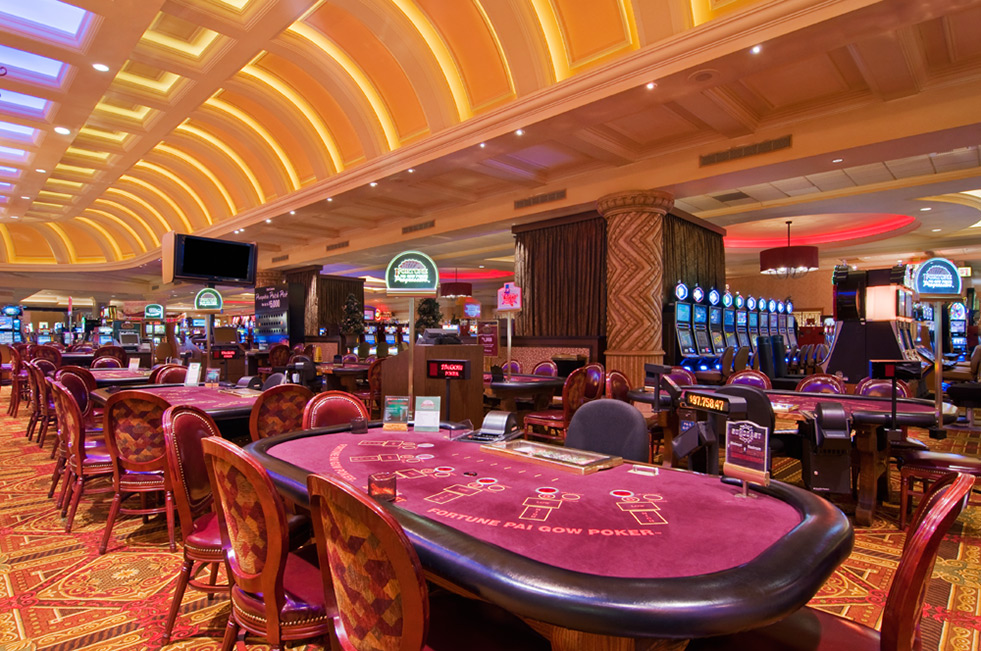 Similarly, you could follow your own taste when it comes to the furnishings of your home, so long as you stay true to the palette of your choosing.